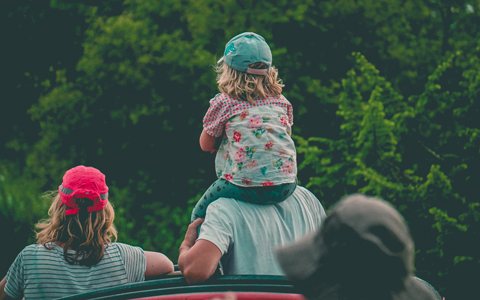 When we're seeing families, our philosophy of "complete dental care with a gentle touch" is always at the front of our minds. We're entrusted with caring for children, and it's important to have a compassionate, relaxed manner with them—as with with patients of any age.
If you have several family members to bring in, we can save you time by scheduling them all at once. Contact Hunsaker Dental to check out our fun and family-centered dental practice.
What Is Family Dentistry?
Your family dentist is your general dentist. That means we are your one-stop shop for cleaning, preventive care, maintenance, gum health, extractions, and many other regular dental services.
We're the caring people who will get to know your teeth and gums the best. We'll make sure we keep them clean and well-maintained. And we'll keep both you and Junior comfortable and relaxed during every appointment.
We'll also notice if any negative changes start to happen in your mouth, and we'll take care of them right away. We'll keep your teeth healthy and safe like you're part of our own family!
What Services Are Included in Family Dentistry?
Family dentistry includes all the normal dental services you can think of to keep your family members healthy. This includes:
Routine Cleaning: We use comfortable ultrasonic cleaners, medicated gels, and prescription mouth rinses as needed to give you a personalized, effective cleaning.
Sealants: Sealants cover up children's back teeth in the main problem areas for tooth decay. A sealant is a quick, safe, effective treatment, and it can last for 5–10 years.
Fluoride: To give extra protection to your family members' teeth, you can choose a fluoride mouth rinse, gel, or varnish. This type of treatment is proven to slow down tooth decay.
Extractions: We're ready to perform extractions efficiently when necessary—keeping you comfortable throughout. This is especially important for wisdom teeth.
If you have any other dental problems, call Hunsaker Dental. We'll tell you our most effective options, and we'll do everything we can to help you.
Contact Dr. Hunsaker for Caring Family Dentistry
Patients ask how they can prevent dental problems. The easiest "secret" is to schedule regular dental appointments twice a year, no matter what. That's the foundation of dental health and safety for you and all of your family members. Call Hunsaker Dental for an appointment today.